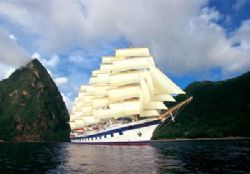 Grand Voyage: Rome to Venice
Inspired by the tall ship Preussen, the Royal Clipper has the proud distinction of being the largest and only five-masted full-rigged sailing ship built since her predecessor was launched at the beginning of the last century. With her complement of 42 sails, Royal Clipper is a splendid sight to behold.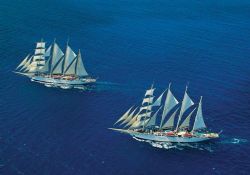 Grand Voyage: Malaga to Athens
Star Clipper and Star Flyer are modern cruise ships in every way, created for luxury-loving passengers who also love the traditions and romance of the legendary era of sailing ships. Star Clipper and Star Flyer are both 360 feet long and each carries just 170 guests in pampered comfort.